Just click on the picture for more information on the e-book
aa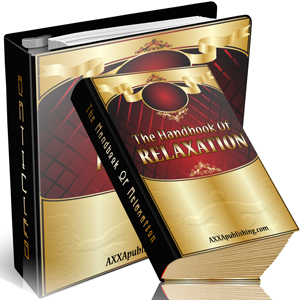 The Handbook of Relaxation
Do you find it difficult to relax? If so, you are not alone. Relaxing can be difficult for most of us.
We are adding new e-books/books and updating all the time,
so keep watching this page!
Just click on the picture for more information on the e-book/book.
All books come with 30days refund if you don't love it 100%
We can also Print or put on CD. The printing will be an A5 booklet with 2 staples in middle.
 Just add $10 for printing and postage